This interview with PES Group member Antje Grotheer, Vice-President of Bremen State Parliament, is part of our #SafePlace4Women campaign and of our series "#ProgressiveLocalStories", aimed at raising awareness on the many positive initiatives implemented by progressive cities and regions in Europe when it comes to promoting a social, fair and sustainable Europe.
Why is Bremen a front-runner when it comes to combating violence against women?
In my opinion, it is important to tackle gender-based violence at different levels. In 2022, Bremen established an Istanbul Convention Regional Action Plan. This paper contains a status-quo analysis of the different areas of the Istanbul Convention and draws conclusions on how to improve the situation. It suggests policies regarding institutions and processes as well as measures to prevent violence, create awareness, train professionals to identify possible victims of violence and educate the public about the issue. 
Bremen ministries and members of the Bremen State Parliament, together with civil society and professional stakeholders from different areas, developed the strategy together. In my experience, it is crucial to discuss policies regarding the implementation of the Istanbul Convention with victims of violence. That is why Bremen established an "advisory council" to institutionalise the participation of past victims of violence. This participatory development of the Regional Action Plan was the first of its kind in Germany. We are now on the road to implementing it.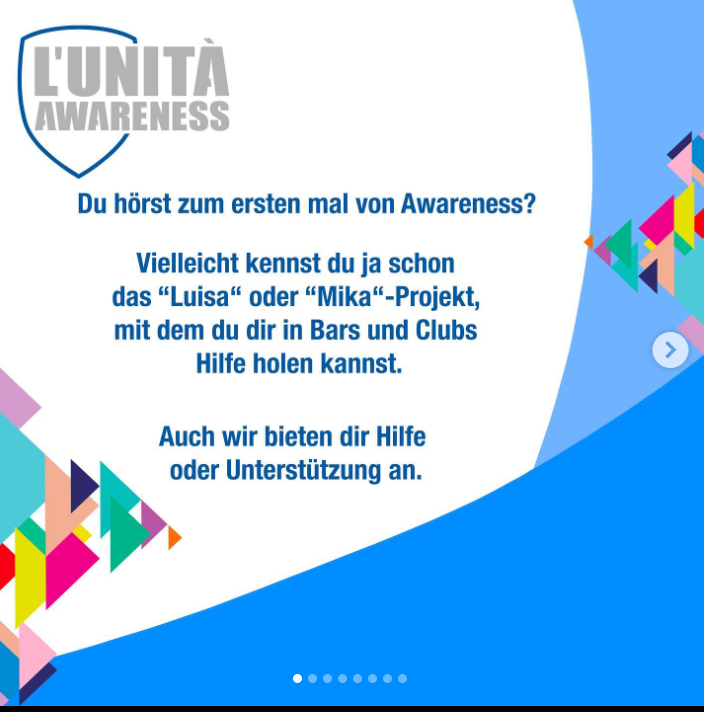 What specific actions did you successfully put in place to make Bremen a safe place for women?
I would like to mention the Together.Safer.Party campaign, which Bremen's music venues launched in 2018. The campaign stands for more mindful and attentive clubbing in and around Bremen, on its cultural scene as well as in its nightlife. The campaign provides information for visitors and organisers alike. 
By providing suggestions and checklists on how to create a safer party experience for everyone, the campaign contributes to the cultural scene and nightlife of Bremen. It trains music venue organisers, managers and staff to intervene and act in situations of assault, violence and discrimination. 
"Awareness teams" and "awareness concepts" are part of many events in Bremen, for example during the annual Freimarkt fair or during the weekends in "party neighbourhoods" with a lively bar scene. Of course Bremen is an urban area, but the concept is applicable to any big party event.
How can the European Union help to make Bremen a safe place for women?
The European Union can be an ally for regions and cities in their efforts to combat and prevent gender-based violence. It can also establish a legal framework to support local efforts on the matter and provide funding with programmes such as CERV. Another way to empower and enable women* is to support financial independence. In this connection, I want to mention the ESF+ with its various projects on female employment. Next year, we as Europeans get a chance to make sure the European Parliament continues to support our fight to end gender-based violence. To this important end, I can only call on everyone to support progressive parties.
***
The photo shows Antje Grotheer together with Katarina Barley, Executive Vice-President of the Party of European Socialists and Vice-President of the European Parliament (S&D Group/Germany).
Photo credits of the second picture: L'Unità Awareness on instagram